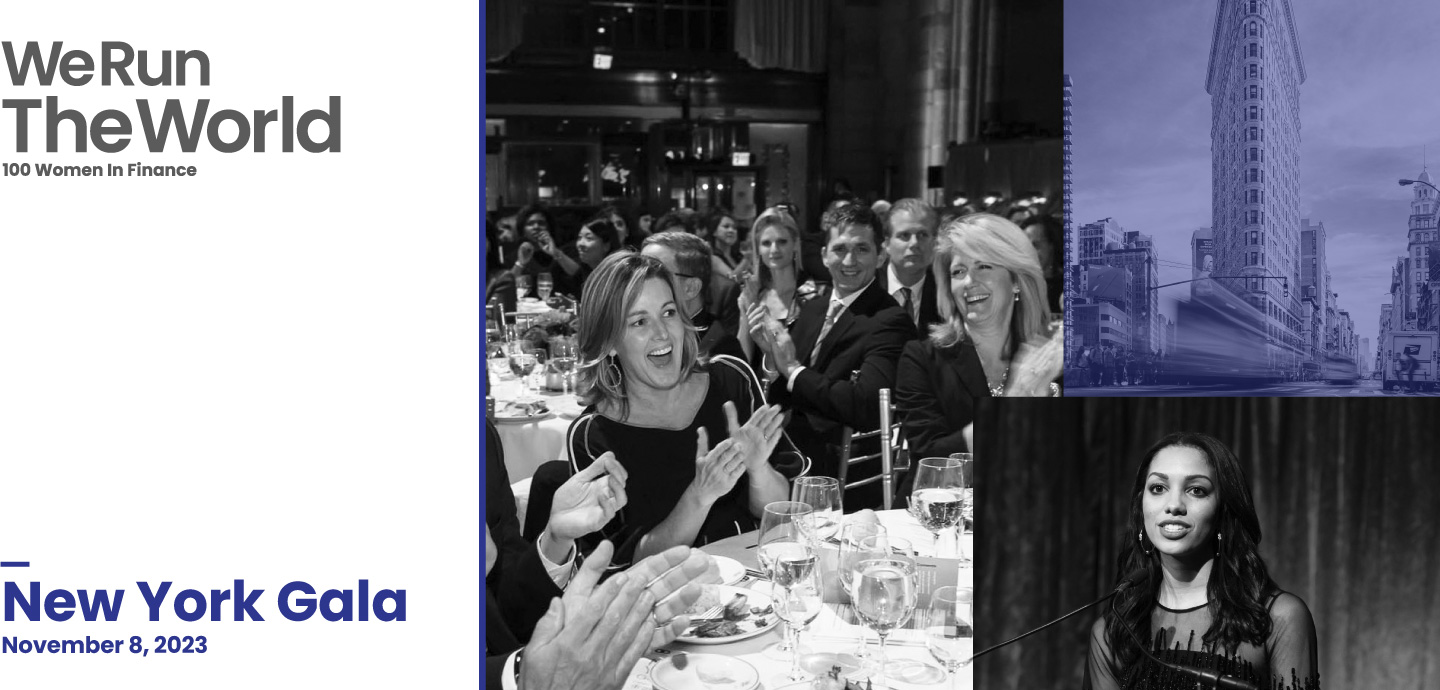 New York Gala
November 8, 2023
100 Women in Finance's 22nd Annual New York Gala
 The 2023 Americas Industry Leadership Award (ILA) and the 2023 Americas Industry DEI Award were presented at the New York Gala. The ILA recognizes extraordinary women who have shown leadership in the finance and alternative investment industries, while the goal of the Industry DEI Award is to encourage innovation and positive action in the area of diversity, equity and inclusion within firms across the industry by recognizing those organizations who are driving forward and shaping the future of women in the finance industry and, inspiring others to be catalysts of change.
For the benefit of the 100 Women in Finance Foundation.
Gala proceeds benefit 100 Women in Finance Foundation, which supports the organization's programs and initiatives, as well as the efforts of our local program partners, that empower women in the industry at every career stage and inspire the next generation of pre-career women to find pathways into the industry. Our mission is driven by our three Pillars: Education, Peer Engagement and Impact (Pre-Career) initiatives. We operate under a guiding principle that we call Vision 30/40. It is the goal for women to occupy 30% of senior investment roles and executive committee positions by 2040. Achieving a goal like Vision 30/40 requires that we reach more women who are already in finance and it means that we need to advocate for a new generation of industry leadership. 100WF programs, as well as the programs of organizations that 100WF supports, center around promoting diversity of thought, raising visibility, and empowering women at each career stage to find their personal path to success. This powerful combination fuels our efforts every day and is what gets us closer to achieving our mission.