100 Women in Finance Launches a New
Industry DEI Award
To celebrate companies that are the leaders in innovation and positive action in the area of Diversity, Equity and Inclusion in the Finance Industry.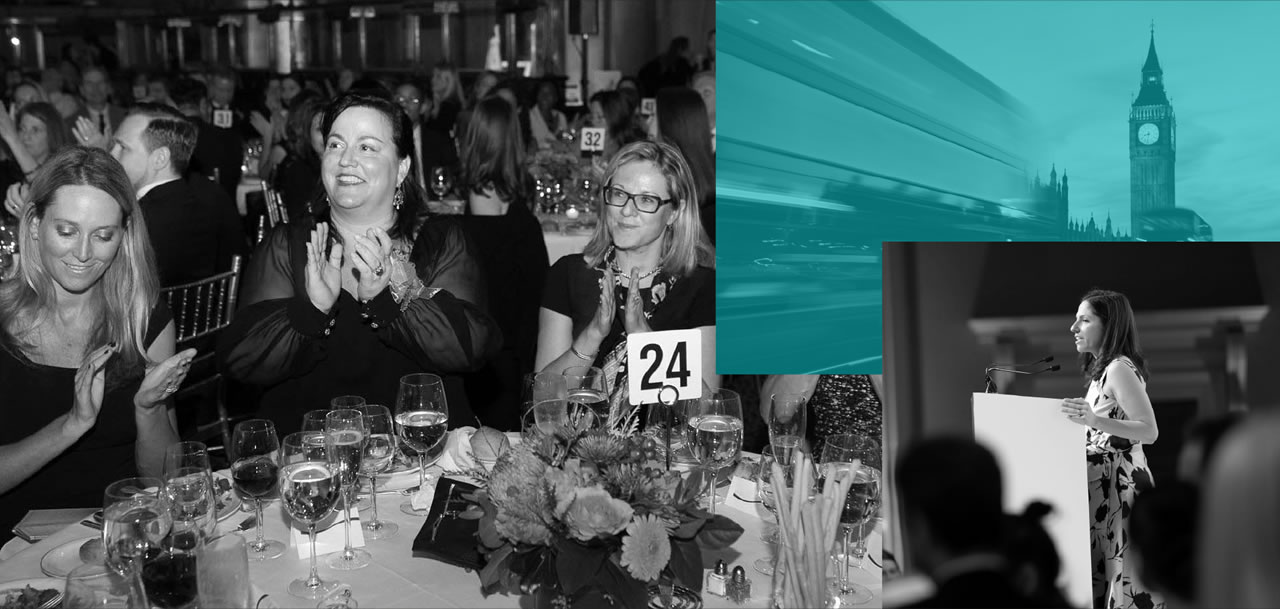 EMEA submissions are now being accepted.


The first of three regional awards to be presented at
100WF 2022 London Gala, April 6, 2022
Introduction
In 2019, the Board of 100WF recognized that, in spite of the efforts of industry organizations, the demographics of key parts of the industry had not changed in 20 years. In order to make any change we knew that there would need to be a concerted effort by 100WF in partnership with the industry to create the momentum and make this change.
100WF now operates under a guiding vision, Vision 30/40 which is to see 30% representation of women in investment roles and executive committee positions by 2040.
Our metrics for the Industry DEI award are therefore measured in line with organizations working toward achieving this vision.
We must all start somewhere and as such we have chosen to commence at data analysis in 2019 which is when we began our journey toward vision 30/40. We use percentages rather than absolute numbers to make measurement over different size organizations possible.
Sponsorship
JP Morgan has been a long-term supporter of 100 Women in Finance, including most recently as our Platinum sponsor for Global FundWomen Week. It was through our collaboration that the idea of this award was born. We hope that as an industry, we can inspire best practices within our own organizations and with our peers in the financial services sector.
Career stages
100 Women in Finance aims to empower women at every stage of their career and through this award we would love to hear how your organization is also helping the women that work for you to succeed. We would be delighted to hear about initiatives that you have spanning the career stages:
Early Career 0-10 years' experience
Mid-Career 11-19 years' experience
Senior Practitioner 20+ years' experience
Selection committee
The initial selection committee is made up of four volunteer members from the 100WF current and former Global Board. Final selection will be made by the current Global Board.
Finalist selection
Applications will be judged on both quantitative and qualitative measures.
Quantitative measures include:
% Female Portfolio Managers
% Females on Executive Committee
% Females employees at any level
Qualitative measures include:
What the plans are for the future and what initiatives companies have in place to address the underrepresentation of women at the different career stages:
Early career – Building the talent pipeline
Mid-career – Retention
Snr Practitioner – Advancement to Executive Committee
Board vote
There will be a shortlist presented to the 100 Women in Finance Board for each region APAC, EMEA and the Americas. The board will vote on the winner for each region and the award will be presented to a company representative at the respective regional Gala in 2022, London, Hong Kong and New York.
Applications
Applications will be accepted between January 25, 2022 and February 28, 2022.
Submissions for the Americas and APAC DEI awards will open later in the year. The awards will be presented at the NY and Hong Kong galas. Both galas will be held in November 2022. 
You may submit your application at the following link.
Good luck and see you at one of the Galas.